The real reason behind the fight between Burna Boy vs Obafemi Martins has been revealed by a Instagram gist mama.
The social media went agog early Tuesday, March 2, when news of the alleged fight between Nigerian Singer and acclaimed African Giant, Burna Boy and footballer, Obafemi Martins surfaced on Twitter.
The incident happened offline, but rapper CDQ had brought it online via Twitter to caution Burna Boy and his team over their alleged disrespect to the ex-international footballer.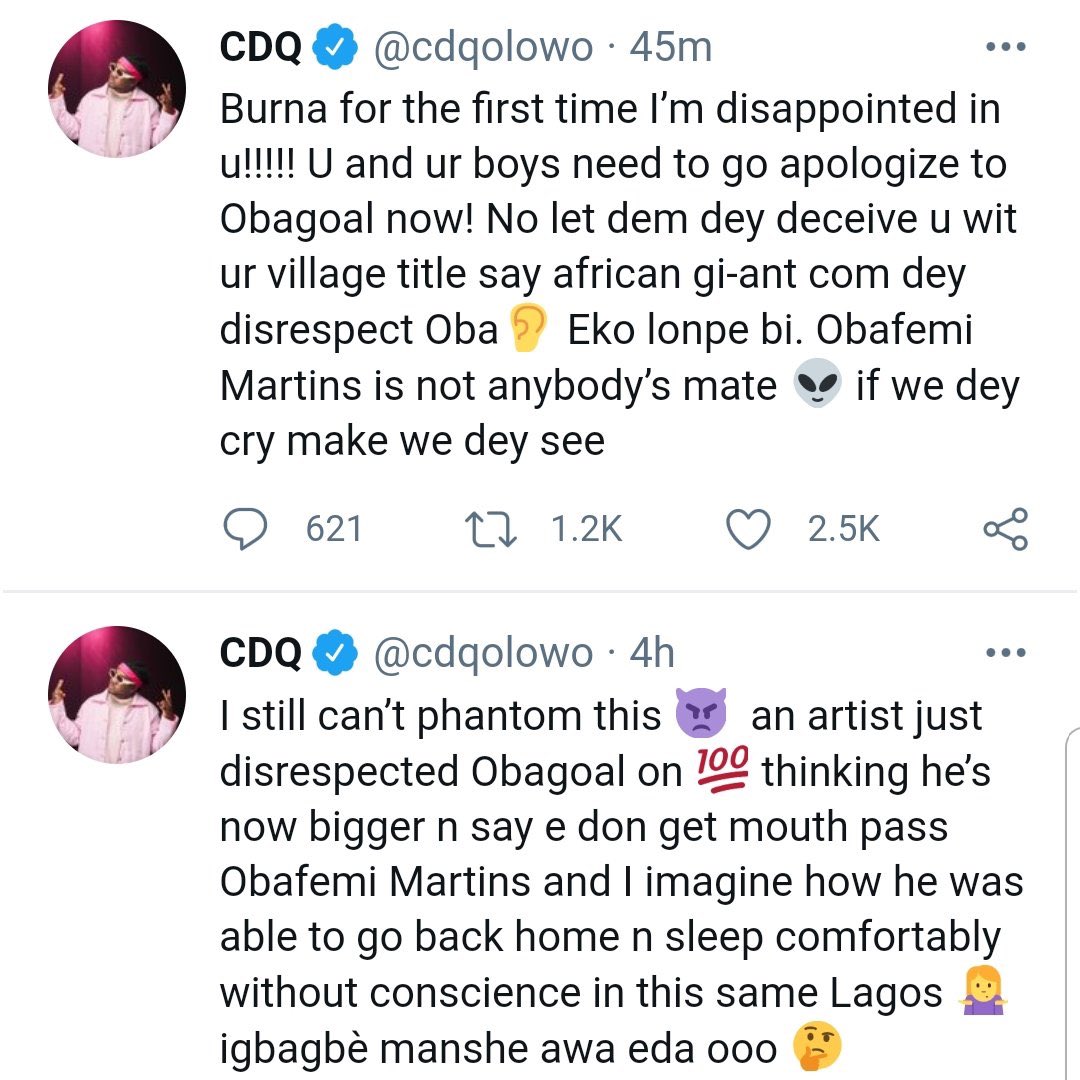 The tweet had generated series of reactions, with age and net worth of the duo brought into comparison.
However, a blogger has revealed the real details of what transpired between the footballer and singer.
According to the Instagram blogger identified as Cutie Juls, it all started when Burna Boy and his team asked Obafemi Martins to postrate before the African Giant in an open confrontation.
He wrote:
"About CDQ's earlier outburst on Twitter
Apparently Burna and his guys confronted obagoal and told Him to dobale for one of his guys outside Quilox club
That why will obagoal 'tasi' one of his boys
That Obafemi Martins at his age should prostrate
Burna's boy confronted Oba very Aggressively saying why is obafemi making noise. Who dey shout etc right in Obafemi's face. So Obafemi got angry then slapped him
Burna reacted. Obafemi told him when elders are talking the guy shouldn't do that. That Burna should caution his bou on his own insteadnormally
We don't know the name of Burna's guy yet but we learnt it was one of the short guys in Burna's team
Oba eventually apologised but Burna kept going on and his boys wanted to let Oba do frog jumps if not the intervention of other club attenders that came to his resque
Authentic as it happened at Quilox.. mama with the gist"