How does it feel seeing a lady reeling out tantalizing beats to the gaiety of everyone? Well one lady seems to have perfected the art more than her male counterparts.
Over the years disc jockeying (DJ) has come to be seen as a male dominated business but DJ Cuppy is out to kill those stiff-necked stereotypes by showing that a lady can be whatever she chooses to do as long as she commits herself to it.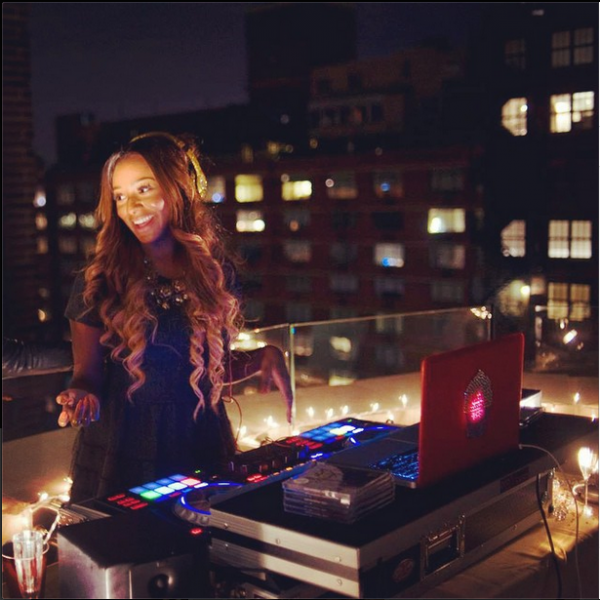 DJ Cuppy may be from a wealthy family but she has been able to master a valuable skill that has been paying off for her without the need to run to daddy. Here are some things you might not know about DJ Cuppy;
Her full name is Florence Ifeoluwa Otedola.
She chose the name DJ Cuppy because she loves cupcakes, not just any kind of cupcakes but red-velvet cupcakes.
She started dj'ing at the age of 16.
She has featured in a Nollywood film; Secret Princess, a child animation movie.
While growing she wanted to become a banker and oil barron.
She is also a record producer.
She has incorporated her own company; Red velvet music group.
She speaks French.
She graduated from Kings College London in July 2014
She studied Business and Economics in the university.
She is currently studying for her Master degree in Music business.
She won the 2015 Nigeria Entertainment Award for Best Female DJ.
She had her internship in Jay Z Roc Nation.
She has performed in a number of high profile events and places such as 2015 Oil Barrons Charity in Dubai, Financial Times Luxury Summit in Mexico City, Tattlers and Christie's Art ball in London, Mtv Africa Award, Mama, SXSW festival in Texas.
She is the only DJ in Africa to be featured on the cover of Forbes magazine.
She pioneered the blend of electro-house and afrobeats sound in her works.
She is a native of Ibadan, Oyo State.
Her first compilation mix was called House of Cuppy and was released in July 2014.
She loves Fela's music.
She speaks very poor Yoruba.
She has played in several high profile clubs in London.
She grew up in GRA Ikeja.
Her first mix, House of Cuppy contains songs By Tiwa Savage, Kcee, Naeto C, Dr Sid, Alexandra Burke, Chindinma, Wizkid, Illbliss and Suspect.
She prefers Lagos to any other city in the world.
She is also a songwriter.
She started her first tour in July 2015 called Cuppy Takes Africa Tour in 8 African countries.
She was Miss Tourism Ambassador in 2014.
She always travels in a bullet proof car whenever she is in Nigeria.
She is the daughter of Africa 16th richest man, Femi Otedola.
She is heir to a £650 million empire.
She is personally worth over $200,000.
She is the second child as well as second daughter amongst three girls by her father.
She has a brother named Fewa.
Her junior sister is a renowned blogger, Temi Otedola.
Her goal is to be in the Forbes 30 under 30 Rich lists.
She has scored most of her Dj gigs through the help of her father.
She is dating a famous Nigeria footballer, Victor Anichebe.
She is just 24 years old.
She has a very big ambition. She wants to overhaul the face of entertainment In Nigeria in order to give African artiste a global platform.
She was the official Dj for president Buhari's inauguration.
For now DJ Cuppy has three things to think about other than Victor Anichebe; her sparkling headphones, her laptop and mix. With these she will keep everyone on their feet ready to go to sixth heaven.
Hope you enjoyed the article. Are you a Dj with the gifted hands, can you spin records of the top of your head. Then hurry now, register in Africa biggest DJ website, Afromixx.com and get your name alongside legends like Jimmy Jatt, DJ Humility, DJ cool. Who knows you could be invited as the official Dj for the next MTV Awards. REGISTER NOW.